By George it's good — to get back to "more" normal!
We're open daily 8:00am -2pm, Wed-Sat 5-9pm, Sundays 8am – 4pm
Food orders taken until one hour before closing.
Fish & chips are available for takeaway Wed-Sat, 5-8pm.
Please order in advance by calling 01749 342306
Croscombe Village Shop, Hermes Parcelshop* — "open pub hours"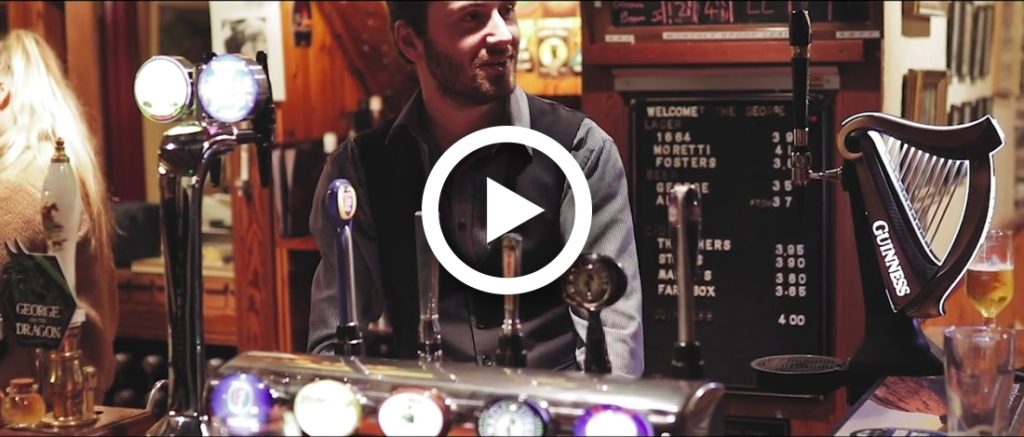 The George is our award-winning 17th century freehouse in the scenic village of Croscombe, between England's smallest city of Wells and Shepton Mallet, Somerset.
Contact us on +44 (0)1749 342306
Search for availability at our Bed & Breakfast
Subscribe to our newsletter